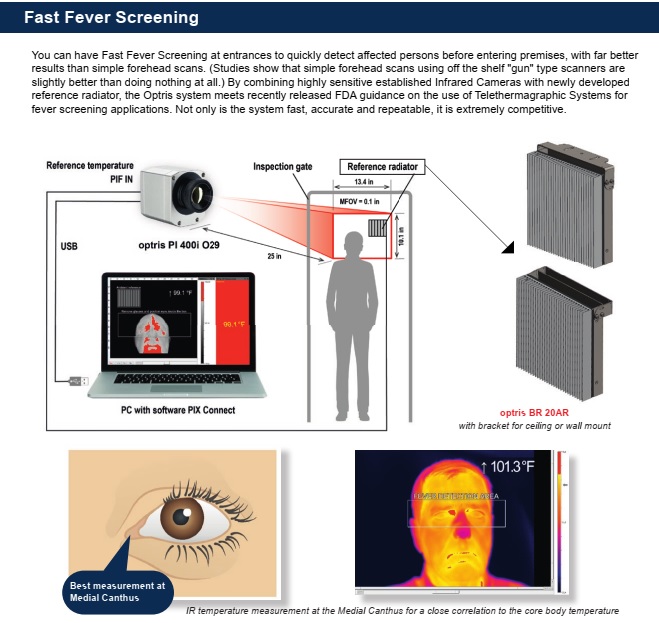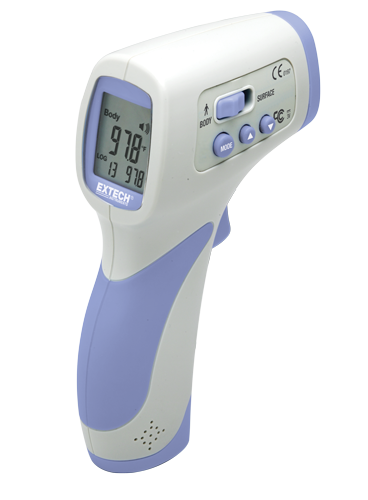 Extech IR200:

Non-Contact Forehead InfraRed Thermometer
Ideal for Quickly Detecting Elevated Skin Temperature
DON'T SPEND HOURS HUNTING FOR SOMETHING ONLY TO ORDER THE WRONG PART.
CALL OUR EXPERTS AND GET IT DONE RIGHT THE FIRST TIME!
Working with and Serving OEMs and Maintenance Professionals with Industrial Controls, Valves, Actuators, SCRs, Thermocouples and Sensors for over 60 years.
Why work with Pyro-matic?
1. We not only get you the right products but continue to work with you until that product is configured to your satisfaction and your process is up and running. We are not done until you are done.
2. We answer the phone...(and emails too). We understand that when a machine is down it's GO TIME and production schedules don't wait for voicemail callbacks.
3. We speak your language. Whether it is the technical terms of setting a PID control loop or defining all the critical specifications needed to buy a sensor, controller, or industrial heater, we will communicate in terms you can understand.
4. Our pricing is good too!
We are constantly looking for ways to improve our services to reach your satisfaction. We would appreciate any thoughts or advice you may have regarding our services. Please feel free to leave us a message via the web site by clicking "Contact Us".
Mon - Fri:
08:00 AM - 05:00 PM
Hours of operation